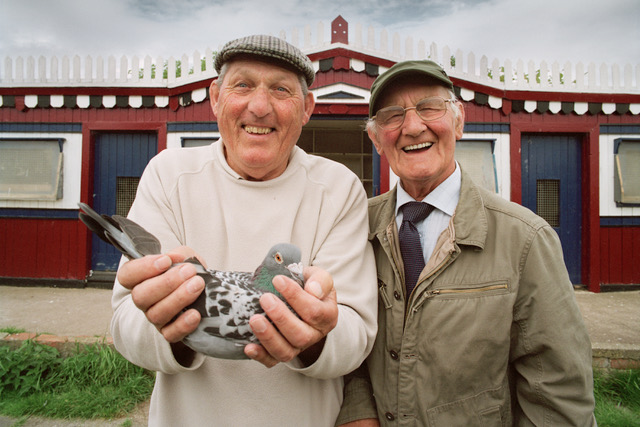 Belford Community Cinema presents:
TALES FROM THE TYNE
* The King of South Shields * The Homing Instinct *
* North East a' Gogo *
at Bell View, 33 West Street, Belford NE70 7QB
Wednesday 31st July 2019
Doors 6.30pm/7pm start. Running time: 80 mins. £5 on the Door.
A programme of three diverse but equally fascinating short documentaries made by local filmmakers - The King of South Shield, The Homing Instinct, and North East a' Gogo – which celebrate the lives and lifestyles of three very different groups of Tynesiders.
The King of South Shields tell the story of the Yemeni community of South Shields and the 5 days in 1977 when World Heavyweight Boxing legend Mohammed Ali visited their mosque; the first purpose-built mosque in Britain. In The Homing Instinct, two old friends and rival pigeon racers prepare for the big race in Rydale, Sunderland, where Maurice's allotment is home to the only listed pigeon cree in the UK. In North East a'Gogo TV actress Charlie Hardwick (Emmerdale, Byker Grove) meets the bright young things of the 1960s Newcastle music scene who are today's Senior Citizens, and asks 50 years on, how much did the Swinging Sixties impact on Newcastle and the North East?