Belfords history starts as far back as 1272 with much involvement in the border wars with Scotland but the village only really came into its own when, in 1742, Belford became the centre for local commerce with the introduction of weekly markets and twice yearly fairs.
Belford also gained status as a coaching town on the route for the mail, leading to The Blue Bell Inn being built which still stands in the market square. As a flourishing market town the majority of the inhabitants worked in local agriculture and the surrounding mines and eventually the high street was rebuilt as the Georgian terraces seen today.
Belford today has a thriving community and boasts two schools, medical centre, a chemist, a newsagent and a small supermarket. There are places to eat and drink in the village as well as accommodation to suit everyone. Belfords location makes it an ideal base to explore the surrounding area with its history and scenery.
Belford Hall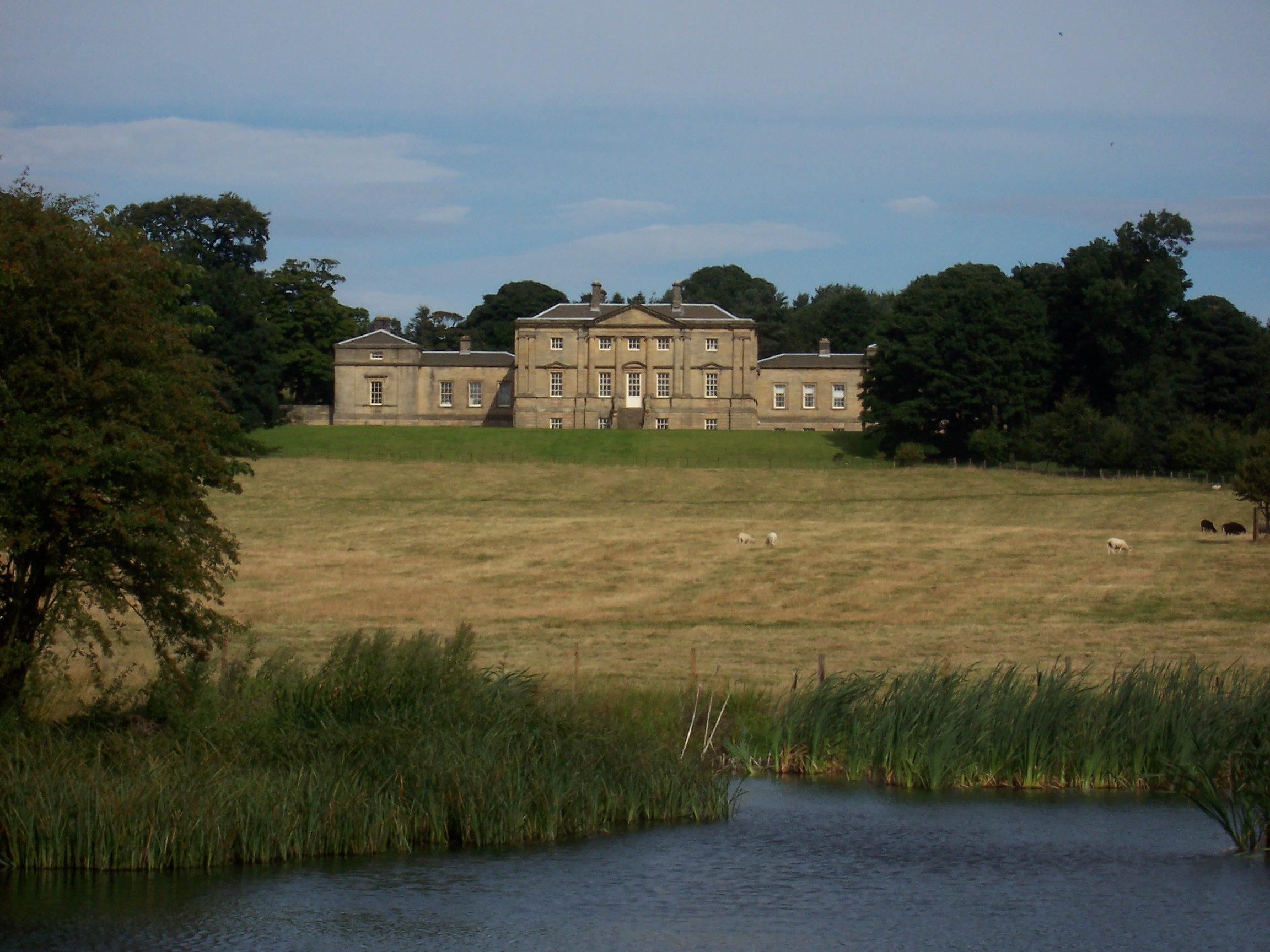 Belford Hall, a Grade 1 Listed Building, was built for the Squires of Belford, who were owners of the whole Belford village. The central villa was designed by James Paine for Abraham Dixon and built 1754 – 1756. The wings and pavilions were added for William Clark to a design by John Dobson in 1818 – 1820. When the estate and village were sold by auction in the 1920s Belford Hall became neglected. It was requisitioned in WW II but afterwards fell into disrepair. It was rescued from a ruinous state by Northern Heritage Trust and, after an award winning restoration, converted into private residential apartments in 1984 – 86. It is administered by Belford Hall Management Company Ltd.
The apartments are all private homes and the residents are naturally anxious that their privacy is respected. However, in recognition of the architectural significance of Belford Hall and of its historical importance in the development of Belford, the communal areas of the interior and of the grounds of Belford Hall can be viewed,
but by prior appointment only.
To visit: T: 01668 213576, Mob: 07709 253032
or E-mail: jhharris@dircon.co.uk
Photo Gallery