There is a beautiful church in Belford.
St. Mary's Church
A church has existed on the site of the present St. Mary's since the 12th Century, but today's building is much more recent, and was comprehensively redesigned by John Dobson in the 1820s. For those interested in the history of St. Mary's, copies of Joan Wright's "Guide to the Parish Church of St. Mary, Belford" are available for purchase in the inner porch of the church.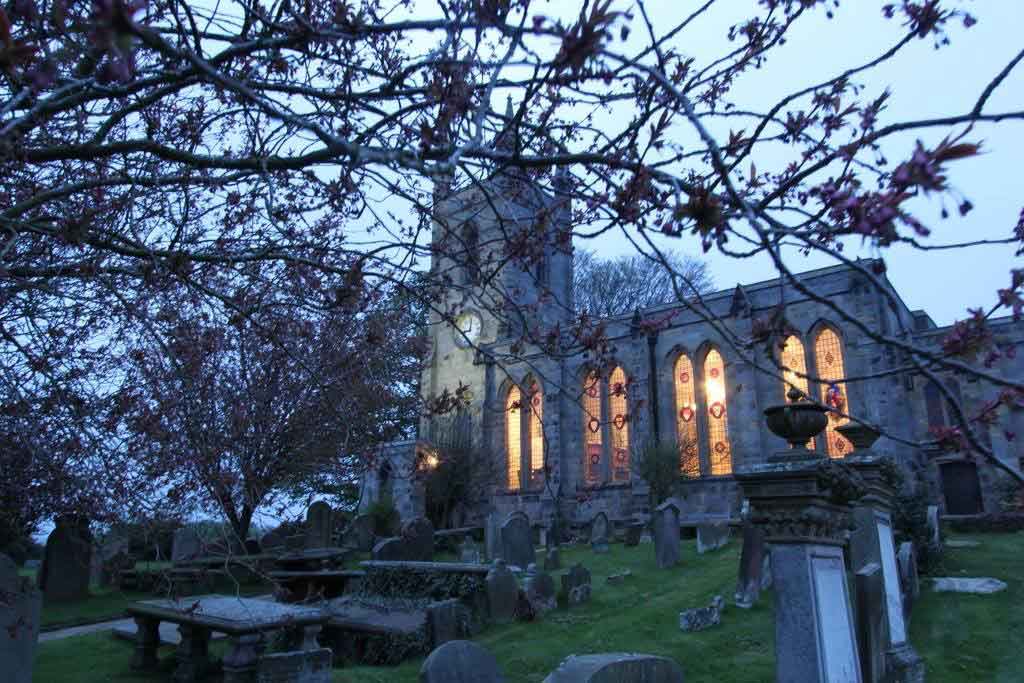 St. Mary's Parish Church offers Sunday and mid-week services. Sunday morning service is sung Eucharist at 9.00 am, and mid-week service times are posted on the notice board at the entrance to the church from the Market Square. Normally, mid-week services are said Eucharist on Wednesday mornings at 9.00 am but other services, depending on the season, are advertised in the church magazine as well as being posted on the notice board. When there is a 5th Sunday in the month there is a shared service with our sister parish, St. Hilda's, Lucker, at 10.00 am, alternating between St. Mary's and St. Hilda's. Coffee, tea and biscuits are offered after Sunday service every week in the Gallery, and everyone is welcome.
Baptisms, marriages and funerals in St. Mary's may be arranged with the Vicar.
St. Mary's has strong links to the village schools, and services are held every term for pupils, staff and parents.
The Gallery is available for use by individuals or groups, by arrangement with the Vicar. A permanent exhibition of photographs and material relating to local history is housed in the Gallery, which also houses a small kitchen facility and WC. There is a stairlift for those with mobility difficulties.
The church is open daily for those who wish to walk around, enjoy a few moments' peace or private prayer, and copies of the Link magazine, the church magazine and other information are all usually available from the outer and inner porches.
If you would like to join us for worship, or if you would like to be involved in our church community in other ways, for example by being part of our team of flower arrangers or becoming involved with our Friends of St. Mary's group, you would be most welcome. For more information please contact either of the Churchwardens or the Vicar.
The APCM & Vestry Meetings will be held in the Gallery at St. Mary's at 6.00 pm on Tuesday 27 February 2018. This is the meeting at which elections are held for churchwardens and others, and a review of the previous year's activities is given. Please do come and hear what has been happening, and have your say in the elections.
"Stars hung on the Christmas tree in church after Christmas, in memory of loved ones, have been blessed and are on a side table by the pulpit. If you have not yet collected yours and still wish to do so, please feel free to come into church and pick them up. Church is open throughout the day, every day."
Photo Gallery