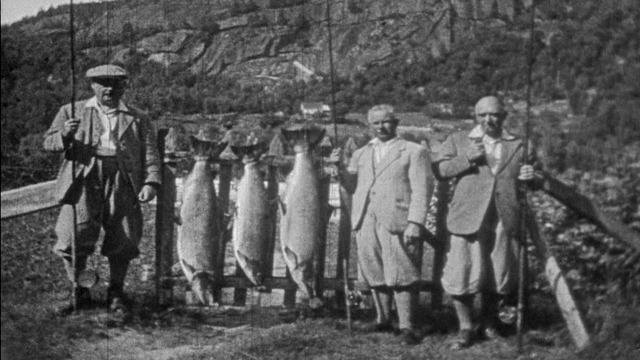 Belford Community Group present a unique screening:
THE LOST WORLD OF MR HARDY
A Very Special Journey Into a Disappearing World
Plus, Q and A with filmmakers
Andy Heathcote & Heike Bachelier
"Hugely Entertaining" - Fly Fishing and Fly Tying magazine
"Glorious and Beautiful" - Trout & Salmon magazine
at Ferguson Hall, Nursery Lane, Belford NE70 7NW
Weds 4th April 2018. Doors Open 6.30pm for 7pm start
Entry £4/children free, tickets on the door
This is a very British story of two brothers who invented precision fishing tackle in 1873, and who opened a small shop in Alnwick to make and sell it with the sort of laborious care that perfectly suited this gentle and precise sport. Within a couple of decades they had created a business which was a byword for excellence, becoming the town's biggest employer, and the market leader in quality fishing tackle; from split cane fly rods to huge bespoke reels for marlin fishing. Their skill, devotion, and innovative marketing strategies allowed them to conquer the world. Royalty, film stars, and Maharajahs were on their books and today their vintage beautifully crafted handmade tackle are collector's items, selling for big money.
The slow-moving, languid style of the documentary suits its subject matter perfectly, and you'll find yourself transported into another world, when quality products were built with love and care to last forever. The film is much more than just a chronicle of Hardy's, it is also a social history of Britain, and a social commentary on the modern world, which will appeal to both angling fans and to those who have never ever held a fishing rod.
Says filmmaker Andy Heathcote: " Our modern world has lost touch with an indescribable 'something', which both the craftsman and angling seem to represent. The firm of Hardy's from Alnwick, always seemed to epitomise this magic 'something'. Even as a teenage fly fisherman I was intrigued by how this family fishing tackle company had become so adored around the world. Thirty years later in our post-industrial age I was fascinated to realise this company still has a special place in the hearts of millions. I wanted to discover why, and what made them so special. The Lost World of Mr Hardy is the result, and for us it was a very special journey into a disappearing world". Andy Heathcote filmmaker.