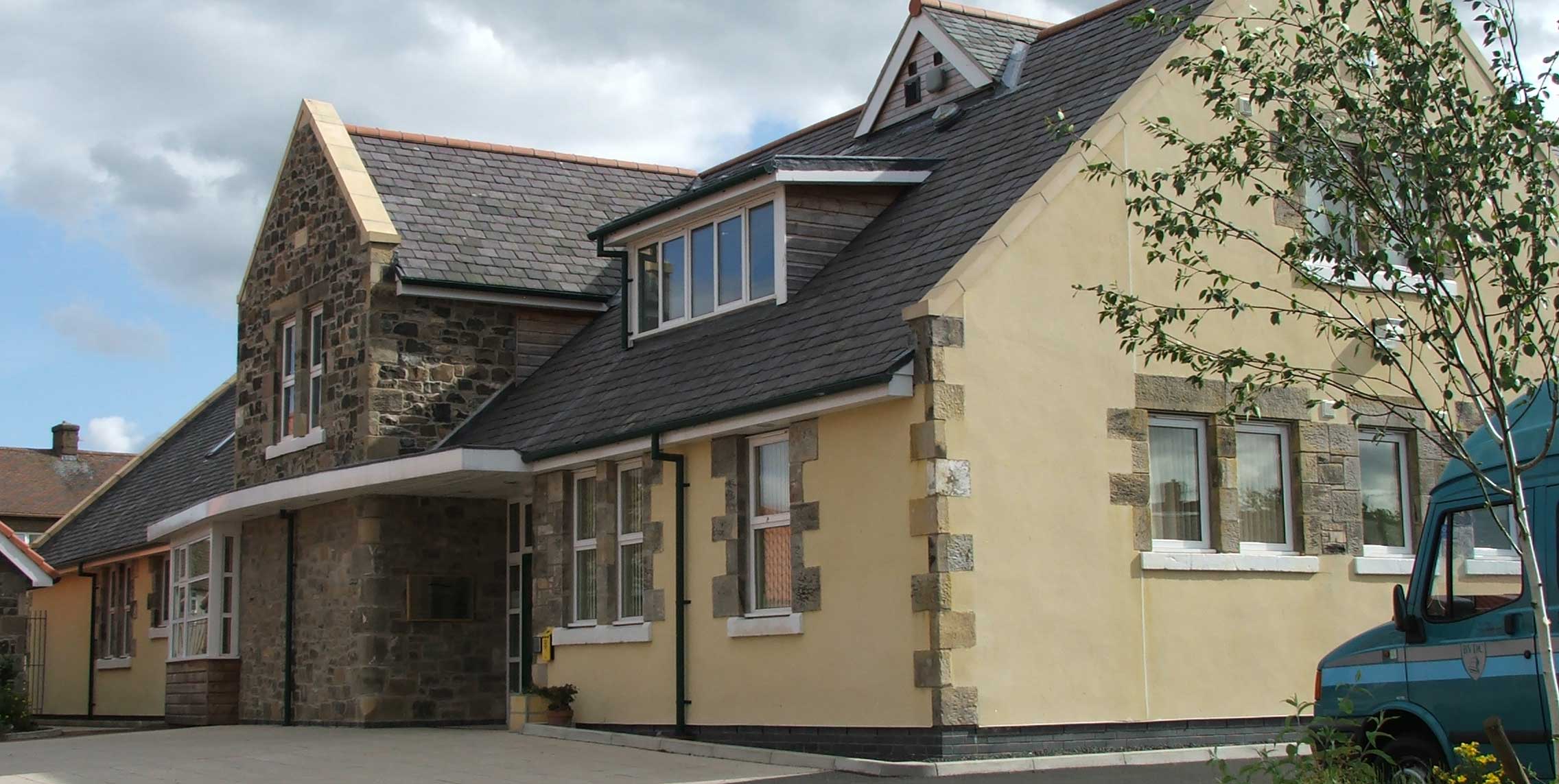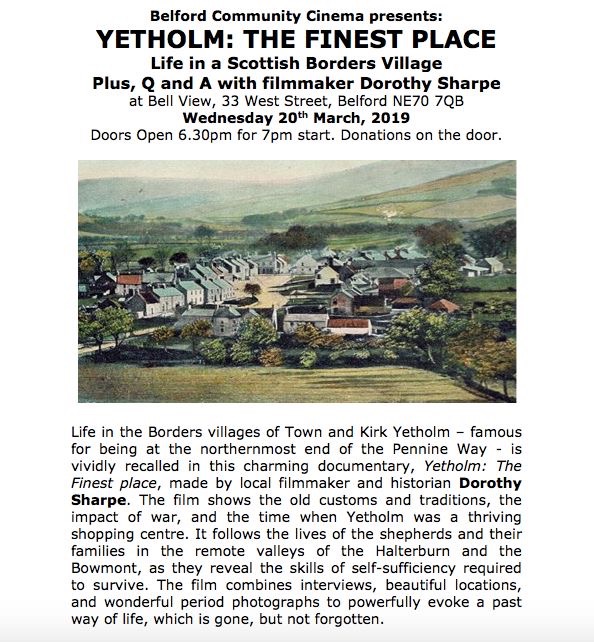 Firstly the good people at Bell View have kindly offered the Community Cinema a temporary home for all our future screenings. Hurrah! Thanks to Paul and his team for being so accommodating! So the show will go on.
Dorothy's documentary shows the old customs and traditions, the impact of war, and the time when Yetholm was a thriving shopping centre. It follows the lives of the shepherds and their families in the remote valleys of the Halterburn and the Bowmont, as they reveal the skills of self-sufficiency required to survive. The film combines interviews, beautiful locations, and wonderful period photographs to powerfully evoke a past way of life, which is gone, but not forgotten.
Filmmaker Dorothy Sharpe, who will be on hand at our screening on Wednesday 20th March at Bell View, to answer questions and introduce her wonderful film.