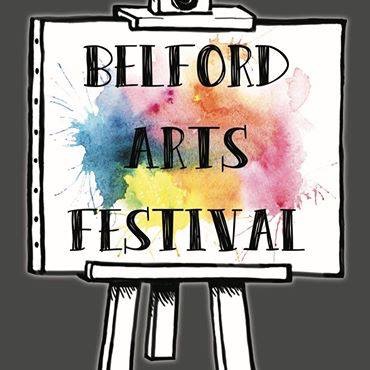 Belford Needs You
2019 BELFORD ART FESTIVAL
SATURDAY 13TH AND SUNDAY 14TH JULY 2019
Following on from the first two very successful events which have brought artists, makers, Belfordians and visitors together for a festival of art and culture, the date has been set for the coming year, 13th & 14th July 2019.
As always volunteers are very much needed to make these events flourish, from the organisation to the weekend itself. Tere is a wide variety of ways in which we would value your help both in the run up to the festival and over the weekend, from putting up banners and signs, distributing leaflets both in Belford and county wide, getting venues ready, being a venue co-ordinator, to selling brochures the list goes on!
You may have you a particular skill that you consider would be useful to the Festival? If so please get in touch and help us make this third year even better.
So if you have the enthusiasm and any time that you could give, no matter how little time, please do fill in the form below and drop it off at the community group or send your details to belfordcommunitygroup@gmail.com.
Name
Address
Contact Details