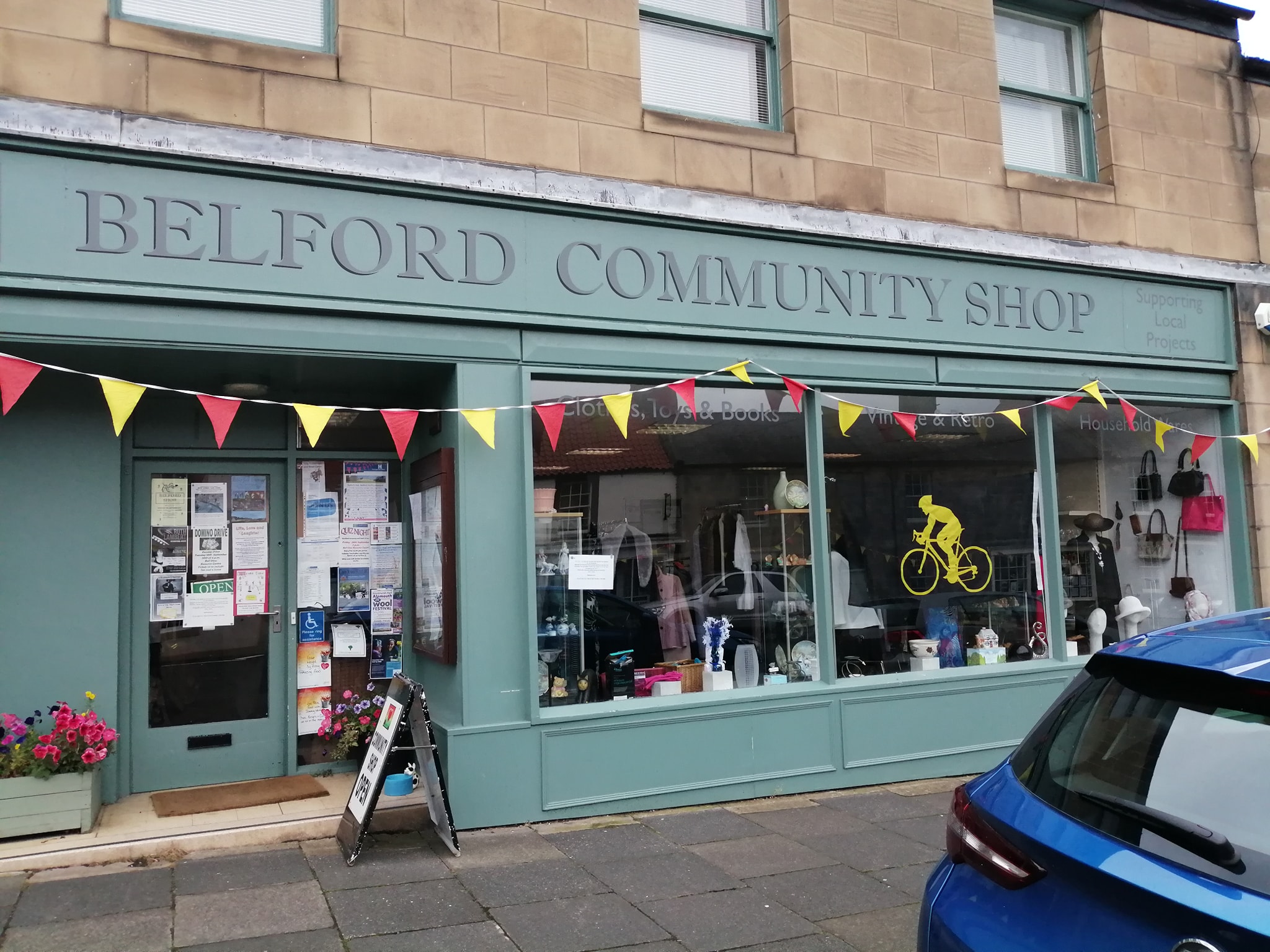 BELFORD COMMUNITY SHOP
WE VERY MUCH APPRECIATE YOUR KIND DONATIONS, BUT LATELY WE HAVE BEEN INUNDATED WITH DONATIONS THAT ARE NOT SUITABLE FOR US TO RE-SELL, AND IT IS COSTING THE GROUP A GREAT DEAL OF INCOME TO RE-CYCLE, AND THESE FUNDS COULD OTHERWISE GO TO GOOD CAUSES. WE WOULD VERY MUCH APPRECIATE YOUR HELP BY FIRSTLY ASKING ONE OF OUR VOLUNTEERS ON DUTY ABOUT YOUR DONATIONS, SO THAT WE CAN ASSESS SUITABILITY, AS WE CANNOT ACCEPT LARGE ITEMS, ITEMS THAT ARE NOT IN GOOD CONDITION OR ARE NOT CLEAN. PLEASE DO NOT LEAVE DONATIONS IN THE DOORWAY.
ALSO, IF YOU ARE GOING TO BERWICK, ALNWICK, SEAHOUSES OR WOOLER, WOULD YOU BE KIND ENOUGH TO CALL INTO THE SHOP AND TAKE A BAG OR TWO TO THE RE-CYCLING CENTRE. IF WE HAVE LOTS OF HELPERS, THIS WILL MAKE THE TASK MUCH EASIER. YOUR HELP WITH THIS WOULD BE GREATLY APPRECIATED. (Please check opening times).
AS ALWAYS, WITHOUT YOUR SUPPORT OF DONATIONS, BELFORD COMMUNITY GROUP WOULD NOT BE ABLE TO SUPPORT THE VARIOUS PROJECTS IN OUR VILLAGE.