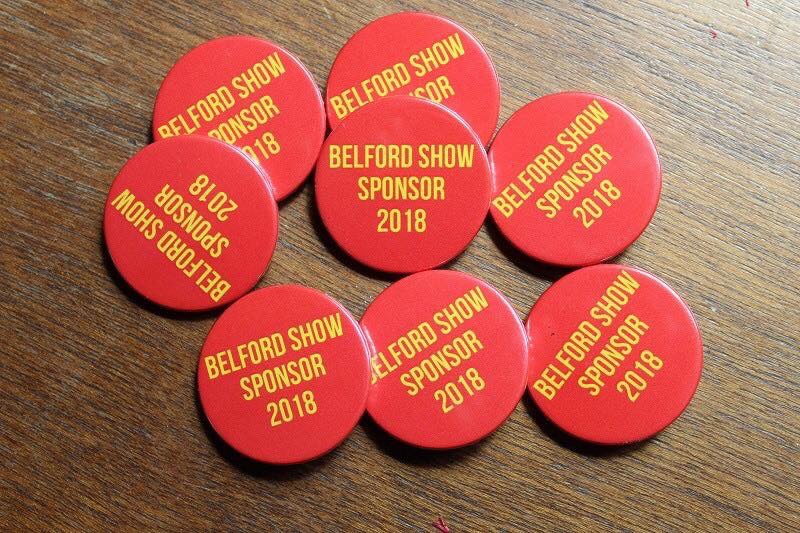 The Show Tent Needs Your Help, Sponsors a Metre
YES!!!! Did you know you can help the Village Show this year by sponsoring a square foot of the Marquee for £1?!
The "big tent" is costing about £1500 all together so you can now help by sponsoring a bit of canvas. What's more the Show Committee are saying thank you by giving you at great expense a badge you can wear around the village to express your support and help advertise the Show.
We've had them made at great expense and some of them are upside down (These cost £1.50).
You can buy the badges in the Newsagents and Community Shop and full details are on the Show website with details of how to enter the different sections. Look out for more details in the village Newsletter.
https://belfordvillageshow.com/