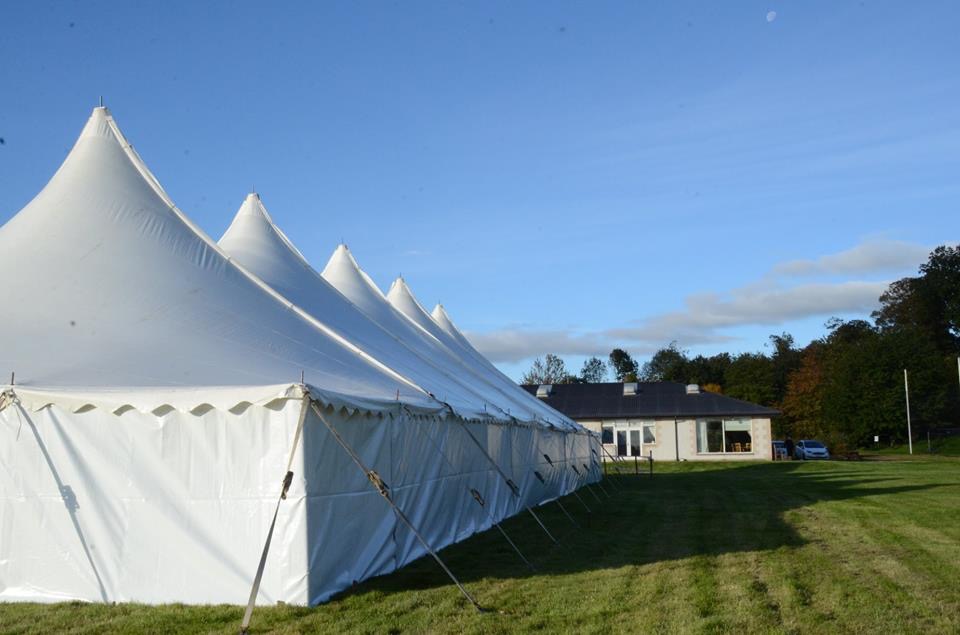 The ever popular Duck Race was won by Pat Brown, or at least her duck won. Not Pat herself.
We had over 700 exhibits entered into this year's show. This first to be held back in a marquee for well over 20 years I believe.
As you know, after the Middle School closed, we desperately needed a new venue. It was felt that the only viable alternative was a marquee, but with no location and no funds for a marquee things looked bleak. But this is Belford. In no time at all, Belford Golf Club gave permission to site our marquee and local businesses and many individual sponsors leant their support and the idea became reality.
The Show Committee thanks each and every person who helped make the 101st Belford Show happen.
The Show was very well supported and we received many positive comments from people attending. More than 350 people visited the marquee.
It was touch and go on the days leading up to Show day. It was too windy on Wednesday to have the marquee erected. That being the day Olympus Marquees had a slot free to do the job. The irony being that once up, the tent is good for up to 90mph wind speed.
The tent went up late on Thursday, allowing our hardy team of volunteers to set up for the show on Friday.
Plans are already being made for the 102nd Show next year.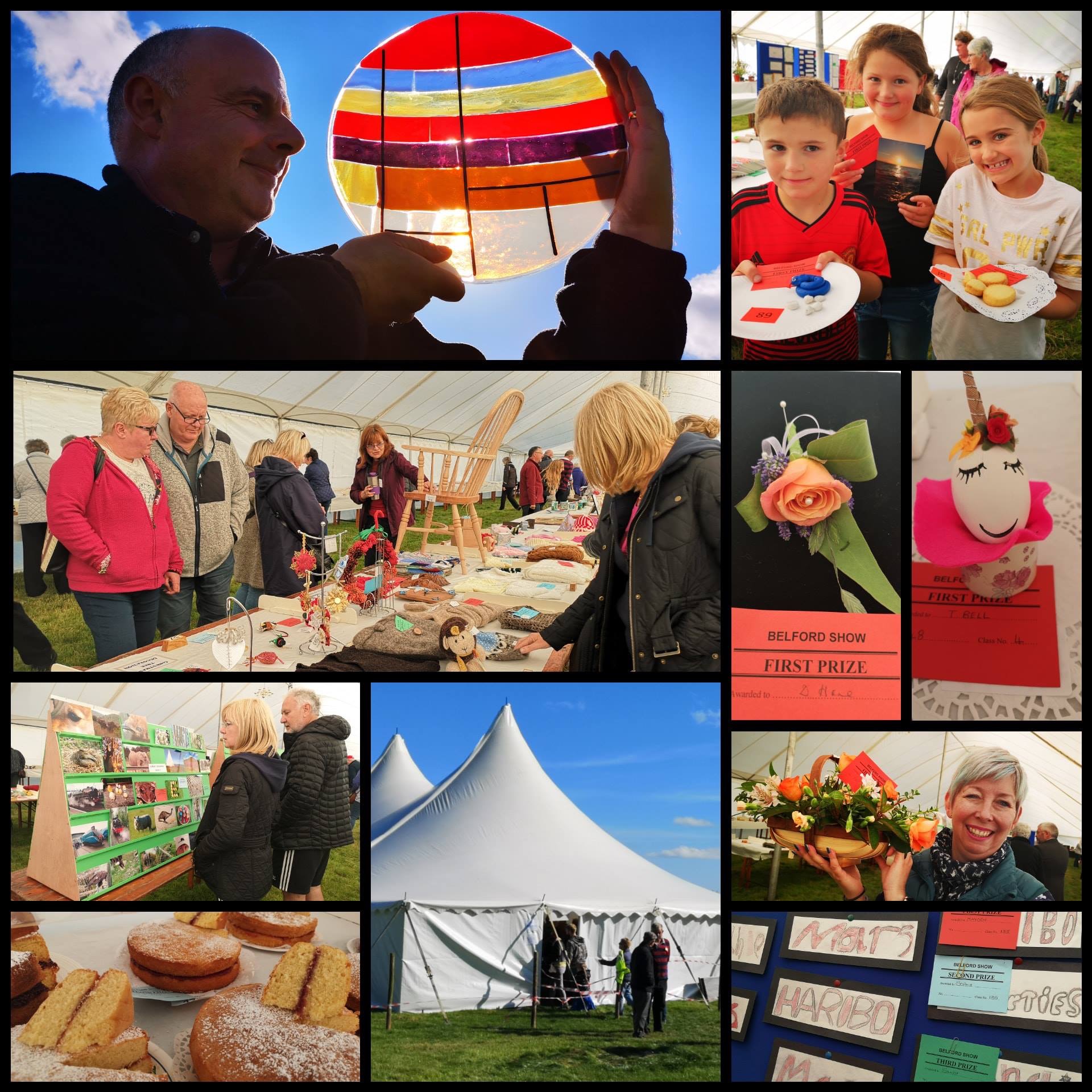 Belford Show Cup Winners 2018
PRODUCE – Mr & Mrs J D Henderson cup
T Bell
Best in Section
L Gilhome
BAKING – Mrs B A Tully cup
O Johnson
Jean Sanderson cup for Best in Section
_______________A Flowers____________________
Guy Comber memorial cup for Chocolate cake
S Redford
HANDICRAFTS – The Hunter cup
S Redford
Best in Section
J Hare
ART – Johnson Cup – overall winner
K Tindale
Doreen Thomson Memorial Shield
Best in watercolours
K Tindale
Joan Hutchinson Memorial cup (Acrylics)
T Binder
PHOTOGRAPHY – M I McDonald Shield
A Woolley
FLOWER ARRANGING – Mrs D McDonald Salver
D Hare
FLOWERS – Miss C J H Sanderson cup
J Johnson
Best in Section
J Johnson - Dahlias
Bob Martin Memorial cup – single rose
E Duncan
VEGETABLES – Dr D T McDonald Cup
J Johnson
Best in Section
R Dodd
FRUIT Nell Atkin Memorial Trophy (Dessert Apples)
R A Reay
Single Sunflower heaviest head
D Renton
Tallest Sunflower
D Renton
Potatoes grown in a pot (heaviest)
M Ling
JUNIOR SECTION –Robson Cup age group 5-8 years
Livvy Grethe
N H Hogg memorial trophy for vegetables (5-8 years)
I Duncan
SENIOR SECTION Hibbs Cup – Age group 9-13 years
Suzi Gilhome
N H Hogg memorial trophy for vegetables (9-13 years)
Emily Duncan
President's Trophy for best exhibit in show
Suzi Gilhome