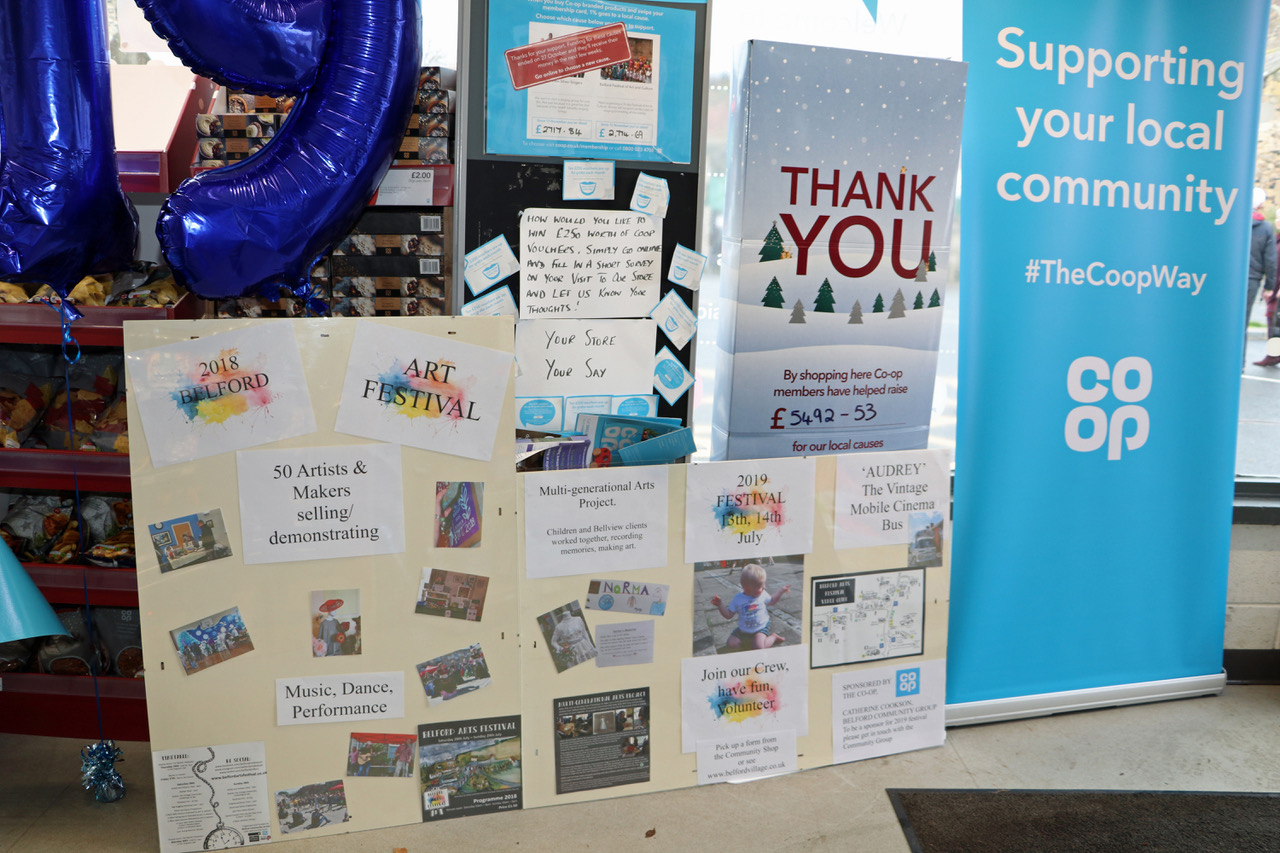 Co-op Presentation by Store Manager Michelle Young & Alistair Bowell
The donations are from the Co-op Community Fund. Customers vote to decide which local charities benefit from this fund.
Silver Singers Singing Group and Belford Arts Festival were the lucky recipients on this occasion.
Silver Singers meet every two weeks at Bell View. This is a fun group and we welcome any new singers. No experience is necessary.
The Arts Festival is over the weekend of 13th & 14th July 2019. The organising committee is looking for volunteers to join the Crew to help deliver this event. Contact with them can be made via belfordcommunitygroup@gmail.com