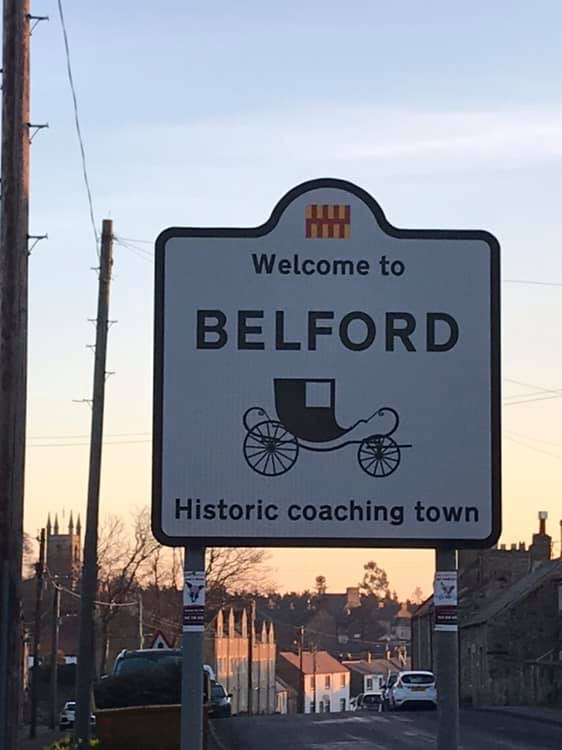 Bell View & Community Shop
Belford Community Group would like to offer its sincere thanks to everyone for there continued support for through this difficult time. With special thanks to the staff at the Co-op for there hard work and friendly attitude and Shona at Belford News Agents for making every effort to remain open. Don't forget that BellView are also there to assist in any way.
Thank you and stay safe.
Bell View have a leaflets that need delivering with services that they are offering through these difficult times. Would the volunteers who deliver the newsletter be available to do this? If you can could you please collect them from Bell View after 12pm on Friday, they will also need to be collect back a couple of days later. The community shop has a list of volunteers but no contact details hence the request. If you are unable to do this please email us name and delivery area so we can arrange for someone to cover.
http://www.belfordvillage.co.uk/contact/
Thank you to everyone in advance.

Belford Community shop has made the difficult decision to close the shop until further notice. The majority of our volunteers are either over 70 or have under lying health issue so we do not wish to put them or our customers at risk. We are sure you will all understand and we will keep you up dated.

Belford Museum will also be closed until further notice.

News letter volunteers please be advised that next month's Newsletters can be collected from Newsagents in high street.

Belford Community Group regrets that we have to cancel the community markets due to begin again in May. We will review the situation regarding the July market's near the time. Thank you for your understanding

According to the government guidelines just announced the Belford Community Gym will be closed until further notice from midnight tonight. Although the gym is not a professional set up it is still at risk due to the handling of equipment by multiple users with no guarantee that all surfaces are being wiped down following being used.
All members will have their memberships extended to provide whatever time they currently have remaining from the day we are able to reopen. In other words, if you have 2 months remaining you will still have 2 months when we open again.
We understand this is disruptive for those who use the gym on a regular basis but safety of our members and Belford residents is our priority at this time.

A Note from Belford Medical Practice.
We will try to keep these lists as up to date as possible, but please if you have anymore information just let us know. Thank you
Chatton Village store for medication and groceries. This is a central point for the volunteers: ‪01668 215375‬
Bell View ‪01668 213220‬ / 219224 / 219221
Belford newsagents can deliver newspapers / milk and other items : ‪01668 213237‬
Sunnyhills can deliver convenience and food items : ‪01668 219662‬
Carol from Beal Garage can deliver medication to patients around this area : ‪01289 381232‬
Karen and Richard Blake from Lowick Village store are helping residents with their shopping and medication : ‪01289 388644‬ or lowickvs@gmail.com
Holy Island
Food and Toiletries are being sorted at Marygate House if needed please contact Ian Mills : ‪01289 389314‬
Post office will provide frozen meals, sausage rolls etc. Jill is working on a list to let people know what is available. Jill will deliver if necessary ‪01289 389271‬
Alison Brigham has offered that people can contact her if they need vegetables or eggs. ‪01289 389009‬
Carters in Bamburgh will supply local residents a range of produce. Must be contacted by phone on : ‪01668 214344‬
Seahouses Vicor Tony can be contacted on ‪07780990354‬ OR ‪01665 720202‬ this can be for medication or other supplies.
There are people in Bamburgh who would like to help out, if you live in this area and need help with medication please contact the surgery for numbers.
Craster Arms in Beadnell are delivering medication to patients if they contact them : ‪01665 720272‬ (although the Craster arms isn't open Lindsay is still able to drop off medication)
Andrew Park – Park Taxi happy to deliver medication to patients to be contacted on : ‪07739802250‬
‪John Mckenzie (Belford) is happy to help with deliveries: please contact the Belford practice for a contact number. ‬

Thank you to Betty Brown for the NHS flag now flying in the Market Square. Thank you to Reg for for sorting it out.