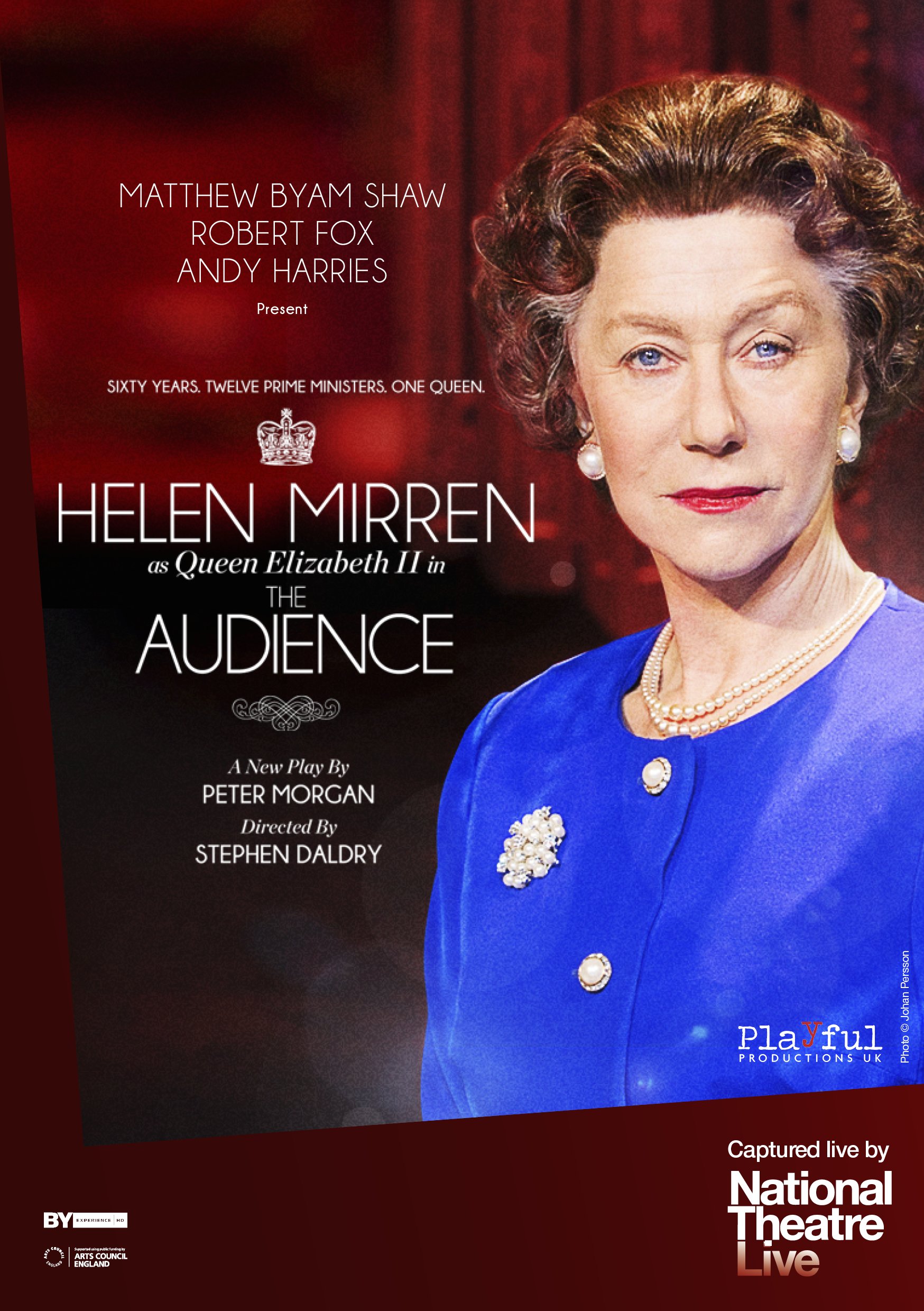 Wednesday 16th May at Ferguson Hall
Belford Community Group
presentsa National Theatre Live Encore screening of:
THE AUDIENCE
Starring Helen Mirren as Queen Elizabeth II
atFerguson Hall, Nursery Lane, Belford NE70 7NW
Weds 16th May 2018
Doors Open 6.30pm for 7pm start. Entry £5tickets on the door
Running time: 3 hours (inc. 20-minute interval)
NB: Please bring a picnic/snacks as this is a longer than usual screening eventwith a comfort break. Drinks will beavailable to purchase in the Hall.
Three days before the Royal Wedding of Prince Harry and Meghan Markle, The Belford Community Cinema is proud to present a very special theatrical 'as live' screening of the multi-award-winning West End National Theatre production of The Audience featuring Dame Helen Mirrenreprising her Oscar-winning role as Queen Elizabeth II in The Queen.
Written by Peter Morgan (The Queen, The Crown) and directed byStephen Daldry (Billy Elliot, The Crown), this special encore screening also includes an exclusive post screening Q&A with Helen Mirren and Stephen Daldry.
For over sixty years Elizabeth II has met each of her Prime Ministers in a weekly audience at Buckingham Palace – a meeting like no other in British public life – it is totally private. Both parties have an unspoken agreement never to repeat what is said, not even to their spouses.
The Audience breaks this contract of silence – and imagines a series of pivotal meetings between the Downing Street incumbents and their Queen. From Churchill to Cameron, each Prime Minister has used these private conversations as a sounding board and a confessional – sometimes intimate, sometimes explosive.
From young mother to grandmother, these private audiences chart the arc of the second Elizabethan Age. Politicians come and go through the revolving door of electoral politics, while she remains constant, waiting to welcome her next Prime Minister.