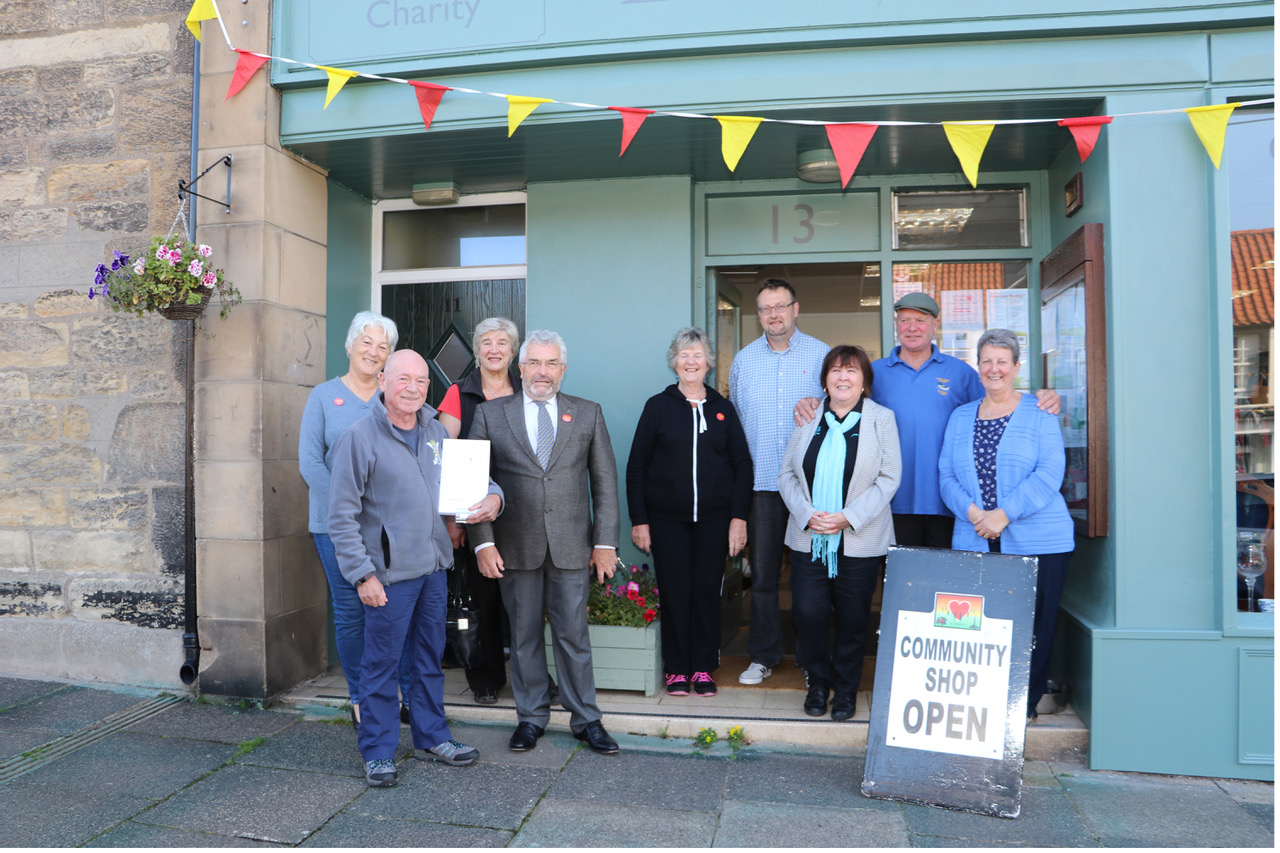 Three cheques presented local projects by Belford Community Group
Three cheques were presented in Belford last week by the Belford Community Group to local village projects.
£250 was presented to The Belford Village Show towards hiring a Marquee for this year's event with £150 also being presented to Belford's Christmas/New Year Village lights and celebrations.
An additional £442 was presented to the "There But Not There" Armistice Remembrance Project towards the installation of some of the "Tommy" silhouettes.
Belford Community Shop, thought by customers to be "the best charity shop in the North", raises large amounts of money to pay overheads for all the different group entities; Belford Community Shop, Gym, Gardens and Woodland, Markets and Hidden History Museum are all part of the Group. Any remaining funds are granted to local organizations to support their work.